DBpedia property mappings in 14 languages
This section contains DBpedia mappings for ontology properties, automatically extracted from the corresponding Wikipedia infoboxes using DBpedia datasets in Italian, English, French, Spanish, German and Portuguese as training. The evaluation has been performed over a gold-standard manually annotated by three annotator, with an agreement of 91%. Click here to download this resource in CSV format.
The following table shows the number of property mappings for each language.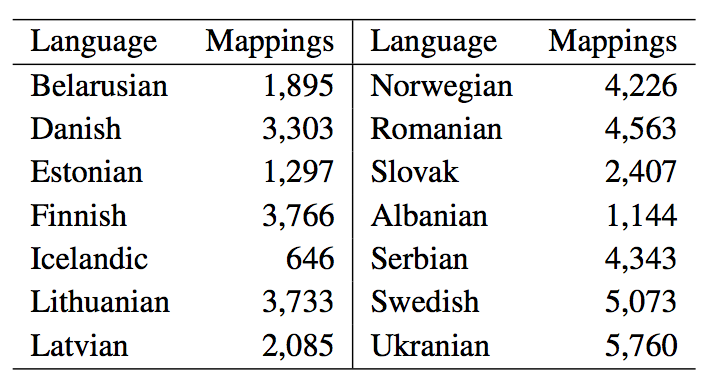 The files are in tab-separated format, with the following columns:
Language

Infobox name
Infobox attribute name
DBpedia ontology property
Confidency
Download
To download the resource, click on the following link: